Having trouble viewing the email? View online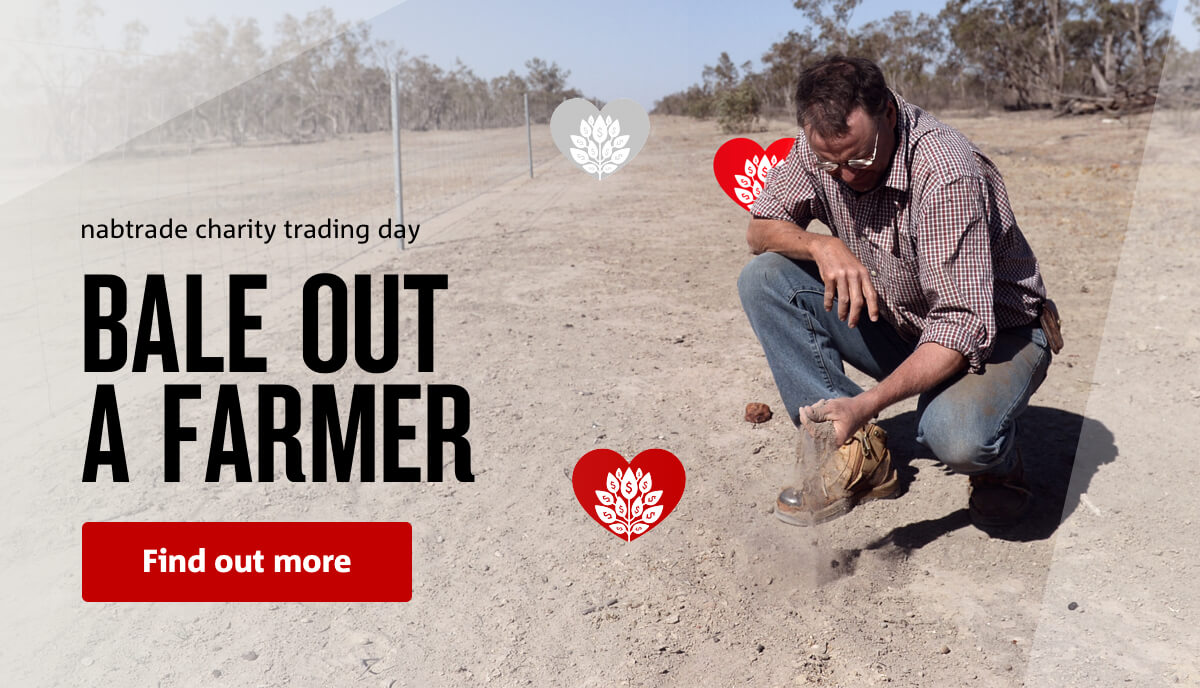 Hi <first name>
On Wednesday, 27 November 2019, nabtrade is donating all brokerage to the Burrumbuttock Hay Runners to help support Aussie farmers in drought. Your trades will help deliver hay to drought-affected farmers.
How to get involved
Support this great cause through your investing by opening an account with nabtrade and trading on the day. The more people trade, the more nabtrade donates.

Don't miss the day
Make sure you don't miss the day by adding the event to your calendar.
Burrumbuttock Hay Runners
Burrumbuttock Hay Runners will use the donation to pay for fuel to drive truckloads of hay to help drought-affected farmers in NSW or QLD.
We urge all investors to get behind this great cause and trade with us on Wednesday, 27 November. The more money raised on the day, the more money will go towards helping our struggling farmers.
To find out more, visit our website.
Sincerely,
The nabtrade team
P.S. You can also help support the cause by spreading the word to your network on social media – 'On 27 November 2019 I'm only trading with nabtrade because all brokerage is being donated to the @burrumbuttockhayrunners to help drought-affected Aussie farmers #nabtradecharityday'
Important information
On 27 November 2019 nabtrade will donate brokerage earned on the day to the Burrumbuttock Hay Runners. This includes brokerage for domestic and international trades which are executed between Australian market open and close times. Orders which are placed but that fail to execute during such time will not incur brokerage on the day, and therefore no brokerage donation will be made. Donations will include GST.

Click here for important terms relating to this communication and to view the terms of use for the nabtrade service (nabtrade) provided by WealthHub Securities Limited ABN 83 089 718 249 AFSL No. 230704.

© National Australia Bank Limited. ABN 12 004 044 937 AFSL and Australian Credit Licence 230686.

Privacy Policy